Pikachu, the aptly named "Electric Mouse" of Nintendo's Pocket Monsters Game Boy phenomenon has always had something of an attraction to the Pokeball which contains the small creatures.
It wasn't until he had a talk with Raichu, his older friend of the same genus that he was finally able to understand that his fondness was really a craving.
Now Pikachu has set out on a quest to feast on the balls he so desires.
---
---
Pikachu begins by telling his human friends of his new priority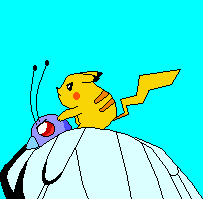 Hearing of a great quantity of balls in another land, Pikachu hitches a ride to investigate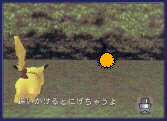 Spotting a ball in the distance, Pikachu runs to catch it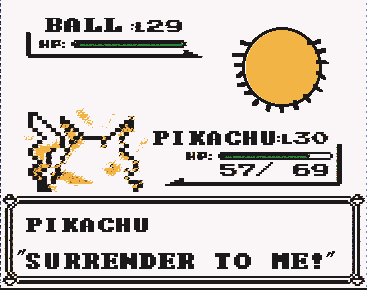 Pikachu engages in battle. To posess the ball he desires, he has to defeat it first. Only then can he enjoy the delicious ball.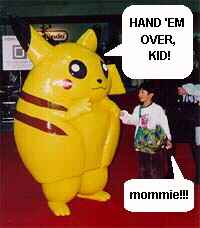 Pikachu discovers that the best source of fresh, yummy balls is the legion of fans who adore him. Some, however, are more resilient than others.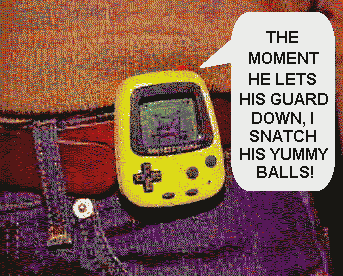 Extensive marketing has also proven to be adventageous for Pikachu, who finds it easy to blend in everywhere unnoticed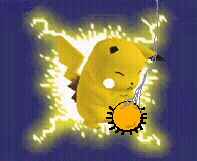 As Pikachu discovers, balls are delicious both raw and lightly toasted. His electric power turns this already scrumptious ball into a superior culinary delight.
And when the day is done, Pikachu can hardly wait to bite into the yummy pile of balls he has collected. Congratulations, Pikachu!
---
---
What's this? It appears as though Raichu has one more thing to say to our visitors.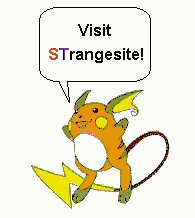 That's right, Raichu. Strangesite is the sponsor of the Pikachu of Pokemon Ate My Balls site, and we would like all Pokemon, anime and Ate My Balls fans alike to pay us a visit and achieve the Strange Society Experience.


http://welcome.to/Strangesite
---
---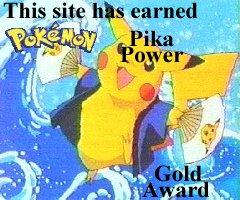 Hooray! Our site has been christened with a Pikachu Gold Award!